Natural treatment for frigidity
Natural treatment for frigidity
Stop being cold towards your partner and end anorgasmia now with this natural treatment.
What is female frigidity?
The female frigidity is part of the various disorders of sexual desire. A problem certainly but which is not inevitable and can be resolved. The causes of frigidity can be as manifold as they are varied. Each situation is therefore unique, just like the feelings of each woman. However, its connotation is still very pejorative and devaluing for women.
What is the natural solution we offer you?
This herbal treatment evokes excellent sexual desire in women. Just take a teaspoon of tea with lukewarm water accompanied by some special recipes over a period of two months and regain your sexual desire!
What is the natural treatment to increase sexual libido in women
They activate the processes of sexual arousal and speed up the transmission of signals from nerve endings to the brain.
The natural ingredients in this tea stimulate blood flow to a woman's erogenous zones - the genitals and nipples.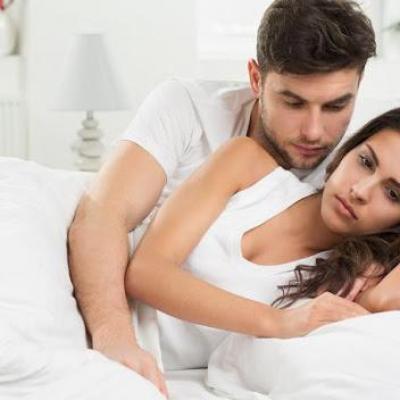 What will this treatment offer you:
Sexual arousal
Stimulation of sensations
Prolongs intercourse
Free the mind
Regenerates female orgasm
Tones the whole body
Duration of treatment
This natural treatment for early menopause will last for two months.
The causes of frigidity
You should know that frigidity is not an illness in itself but rather a sexual disorder. Its causes are numerous and can be psychological or physiological.
The psychological causes
A traumatic event during childhood
Strict education devaluing sexuality
A lack of trust
Difficulty in accepting your body
A clumsiness on the part of his partner or a bad relationship between the couple
An absence of feelings for his partner
An absence of foreplay
A bad experience
Lack of interest in sex
Physiological causes
the diabetes
Multiple sclerosis
A genital malformation or dysfunction
Hormonal disorders
Taking certain treatments such as antidepressants, anxiolytics, psychotropics
Stress and anxiety
The consequences of an operation
The Depression
The birth of a child and more particularly an episiotomy
Thyroid insufficiency
Opinion from our experts
Consume more food items like ginger, pumpkin seeds, chocolates, sprouts, and eggs which helps to increase the sexual desire for females.

Explain to your male partner your level of tolerance. It is important to make him understand if it's pleasurable or painful. Unless you explain to him about your pain or tolerance level he is never going to understand it.

For more information contact our experts: +229 99 54 64 63
Availability: In stock, next-day shipping
Female frigidity and natural remedies Grandmother's remedies for sexual problems How to fight female frigidity in a natural way Treatment of frigidity with natural plants Natural treatment against frigidity natural remedy against frigidity